krüe :: prompts
---
prompt prints

Four prints in a sealed envelope.

Each design is a prompt from an Apple II computer:

]  Applesoft BASIC
*  Monitor
!  Mini Assembler
>  Integer BASIC

The prints are 3in x 2in.
The envelope is 3.25in x 2.25in.
18in of yarn can be used for hanging or removed.

The prints are hand stamped on five shades of green.
Each envelope contains all four designs on a unique combination of greens.

Edition of 120.

Envelopes were given away to attendees of KansasFest 2014. Some are still available on etsy.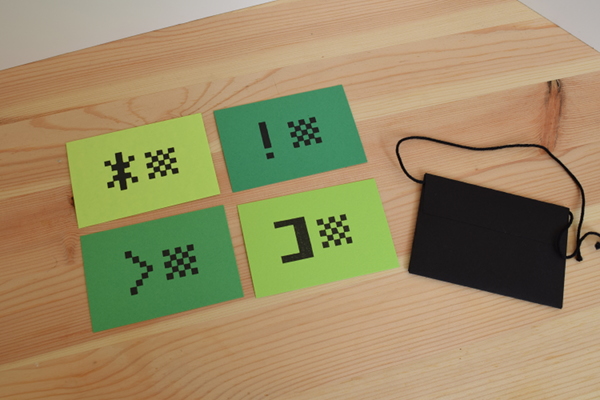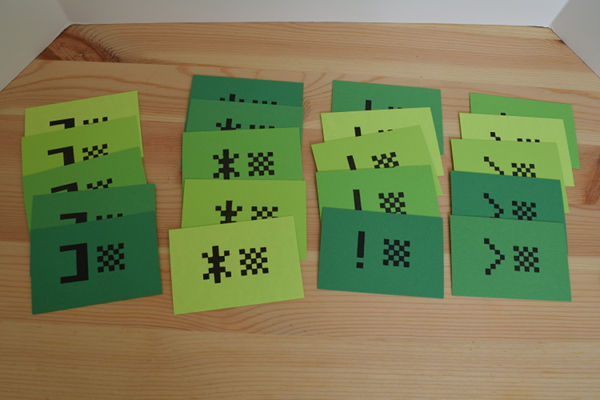 ---