krüe :: fortycolumns
---
fortycolumns
fortycolumns is a gallery of Apple ][ 40 column text art. See Brutal Deluxe's T40 program for an easy way to create these screens.
The gallery is available in two forms: this web page, and an executable slide show.
Everyone is welcome to send in their original submissions.
krue: Uncrossed Streams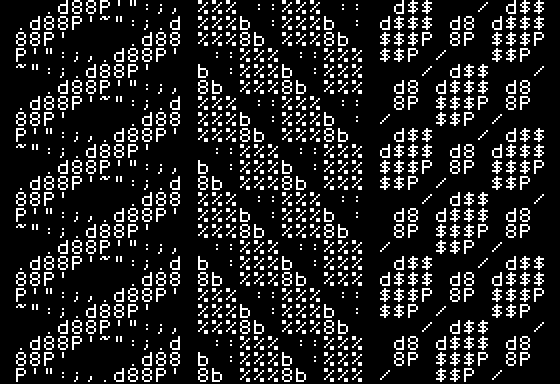 krue: Slow Day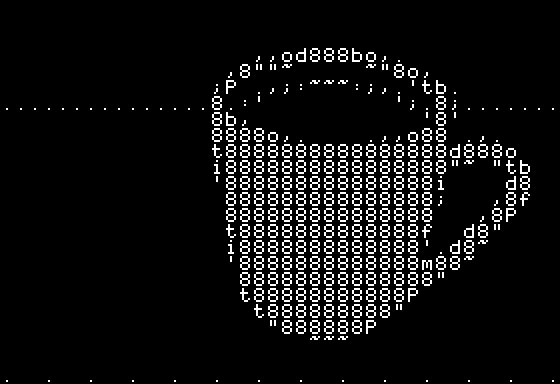 krue: Cloud Talk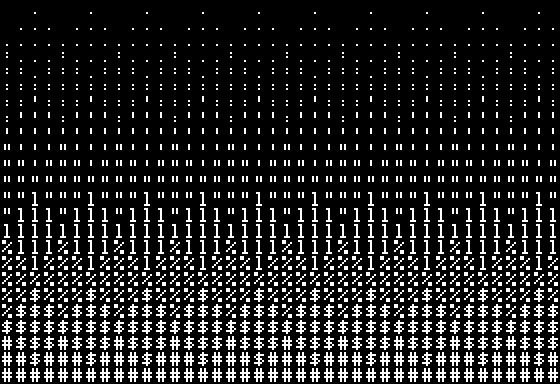 krue: City Birds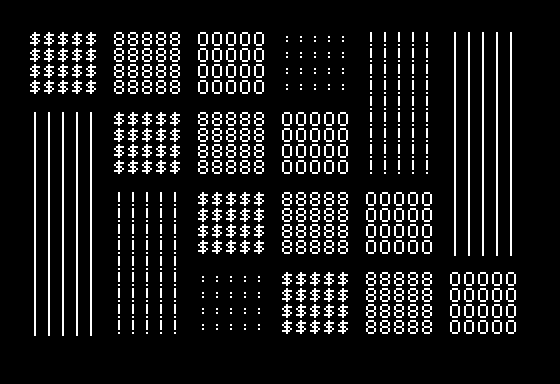 krue: Expansion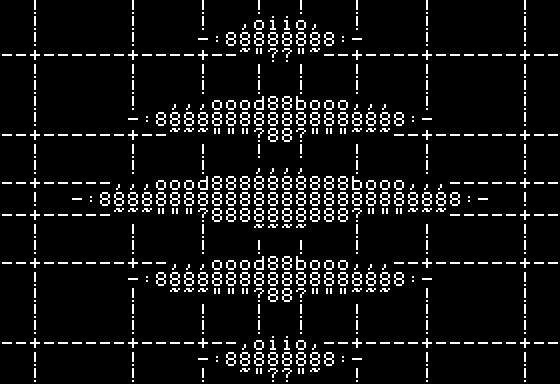 krue: Memoblast Cover Sheet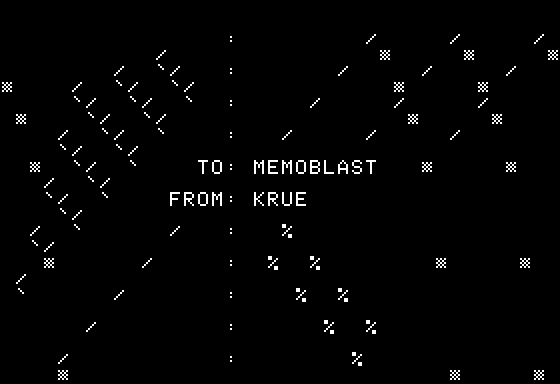 krue: KansasFest Logo
krue: Divisions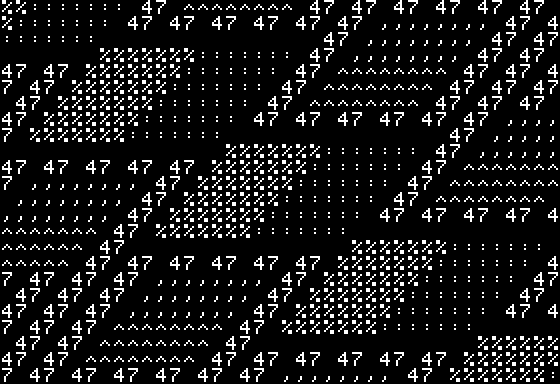 krue: With the Wind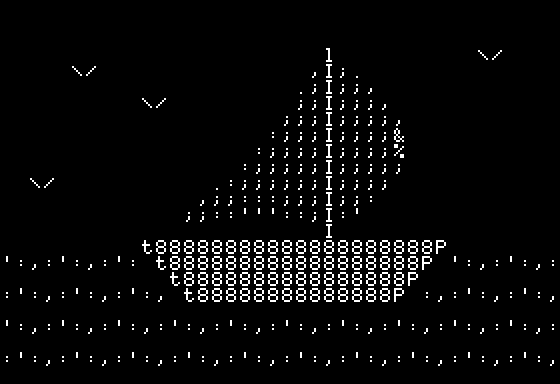 krue: GLI.TC/H 2112 Logo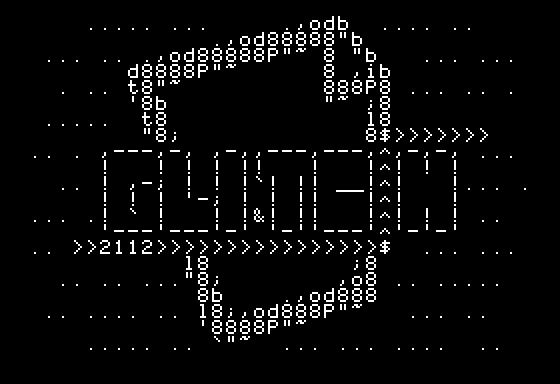 krue: Room for One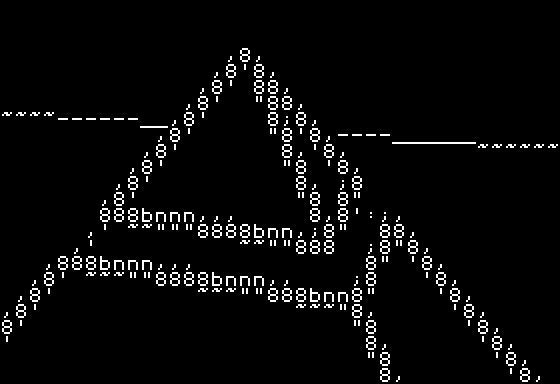 krue: Prince of Persia Crack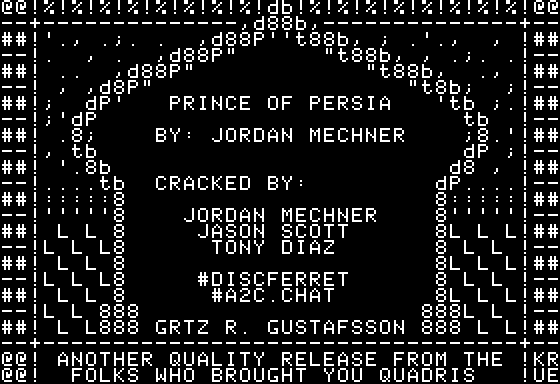 BLuRry: Mauna Kea Summit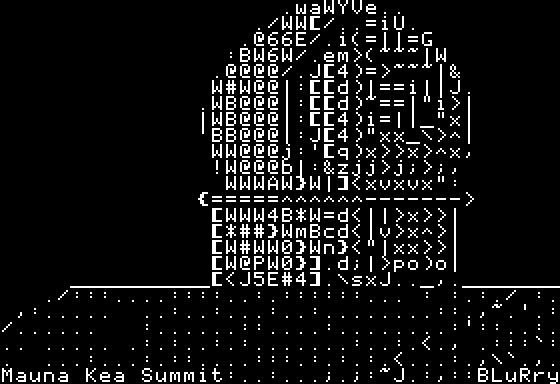 krue: No Hands!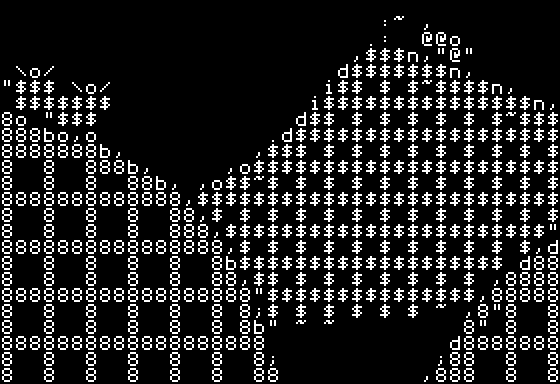 krue: Good Grief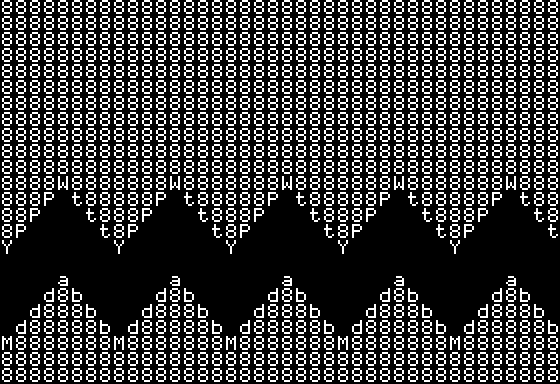 krue: Entering Orbit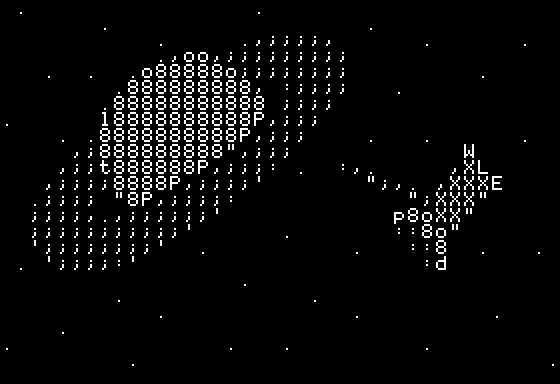 krue: Weave

krue: Chehel Sotoun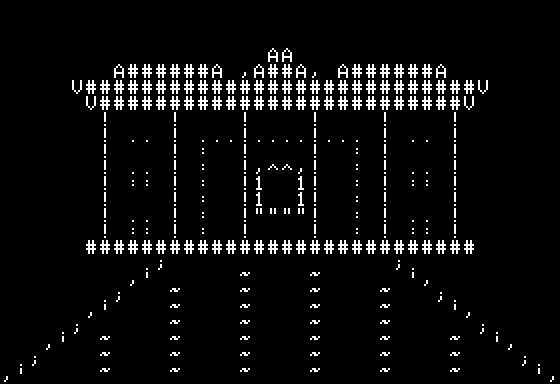 krue: Half a Campbell's Soup Can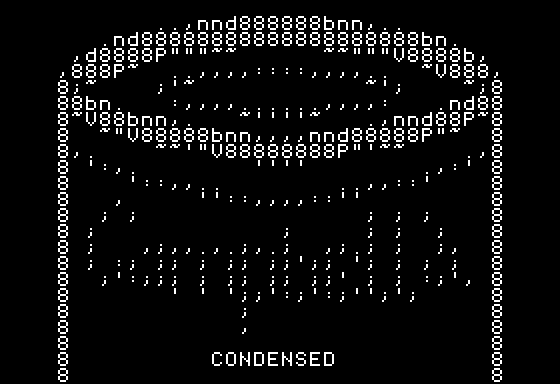 krue: T40 Logo

---